Two New Bailey Motorhome Layouts Launched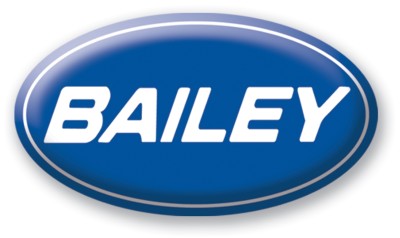 Bailey add two new layouts to its 'go anywhere - do anything' Advance motorhome range
* Available in eight popular layouts including two new fixed twin-single-bed layouts
* Designed to be driven with the unique combination of Peugeot Boxer Euro 6 cab, low-profile AL-KO AMC chassis, and high performance GRP skinned Alu-Tech body shell
* All models have an MTPLM of up to 3,500 kgs making them suitable to drive by anyone holding a full UK driving licence
* Crash-tested vehicle design maximises safety of all occupants when travelling
* Enhanced levels of comfort and practicality afforded by larger habitation areas
* Models feature significantly enhanced specification levels, with no hidden extras, but remain competitively priced to offer customers exceptional value for money
* The new Advance 76-2T and 76-4T motorhomes, along with a selection of the existing models, will be on display for the first time on stand 25 (Hall 19) at the forthcoming Motorhome & Caravan Show 2018 from Tuesday 16th – Sunday 21st October
Go anywhere & do anything in the new Advance motorhome range from Bailey.
The second-generation Bailey Advance is a range of lightweight, yet spacious, and well-equipped, yet affordable, vehicles perfect for people looking to commit to their first new motorhome purchase.
Following its successful launch earlier this year Bailey will be expanding the number of layouts available from six to eight with the introduction of the new Advance 76-2T

and 76-4T

models at the forthcoming Motorhome & Caravan Show. The two new additions are both based upon the best-selling Unicorn Cadiz caravan floor plan and feature twin fixed single beds with a transverse end washroom and a choice of either parallel seat front lounge (76-2T) or an L-shaped version with two dedicated rear travel seats (76-4T). They are both have an MPTLM of 3,500 kgs meaning they can be driven by anyone with a full UK driving licence without needing the B+E entitlement.
Designed to be driven, all models in the Advance range are powered by the latest Peugeot Boxer 2.0 Hdi, 130 bhp, Euro 6 engine with a six-speed manual gearbox. Inside driver and passenger comfort is catered for with a pair of fully adjustable front swivel captain's seats with dual arm rests, pleated cab window blinds, air conditioning and engine cruise control all included as standard. This fully specified cab is, uniquely for this market sector, matched to a low-profile lightweight AL-KO AMC chassis, which, thanks to its lower centre of gravity, improves both road holding and braking efficiency as well as providing larger user payloads.
Models are built using our patented Alu-Tech construction technology, cloaked in a GRP outer skin, making them more robust, more durable and yet lighter than those manufactured using conventional methods to offer greater protection against the elements to keep you comfortable, safe and secure all year round. To date approaching 50,000 Bailey leisure vehicles have been built with this ground breaking technology and are currently being used around the world.
Bailey offers unique safety levels for all its motorhomes thanks to the results of a crash-testing programme to ensure that all travel seats withstand the force of a head-on impact. As a result, Bailey motorhomes have the extra support of chassis outriggers to strengthened floors, stronger fittings for items such as ovens and fridges, plus steel-framed seat base supports for all designated travel seats and a steel-framed structural bulkhead to support rear-facing designated travel seats. With ABS (Anti-lock braking system), ESP (Electronic Stability Program) as well as driver and passenger airbags also specified as standard the new Advance can now justifiably claim to be one of the safest vehicles available today.
Advance motorhome four-season credentials are further enhanced with the introduction of the 4E Truma Combi heating system to maintain a regular supply of both warm air and hot water at all times. This combined with the market-leading thermal characteristics of the Alu-Tech body shell makes Advance a genuine all-weather vehicle, a fact confirmed with the achievement of the highest rating for thermal performance (Grade III Classification of EN1646-I) in rigorous cold chamber testing.
Inside additional internal body width and the fitment of a new full width over-cab skylight enhance the feeling of both light and space within the habitation area. While new Bailey 'Eucalyptus' finish furniture combines with 'Basalt' stone worktops and the contemporary 'Hampstead' soft furnishing scheme to give models a level of finish normally only found in more expensive motorhomes.
As practical as they are comfortable these well-considered vehicles include a host of features designed to make your life easier. Fully equipped kitchens now include the new Thetford Triplex combination oven and grill as well as a stainless steel 800w microwave as standard, whilst cleverly designed washrooms feature large granite stone effect shower cubicles with integral lighting and the more powerful yet efficient Ecocamel shower system. Even down to the multiple USB charging points for your smartphones and tablets, built into the motorhome LED spotlights, everything has been thought of to make your time away in the new Bailey Advance as relaxing and enjoyable as possible.
Commenting on the launch of the latest Bailey motorhome range, Managing Director Nick Howard said "The new Advance is a genuine go anywhere and do anything vehicle. The unique combination of the Peugeot Boxer cab, AL-KO AMC chassis and Bailey Alu-Tech body shell means that these motorhomes are capable of taking on even the toughest of challenges".
"The two new models, with floorplans based upon our best-selling caravan layouts, make the Advance range the perfect option for people looking to commit to their first new motorhome purchase", he added
The new Advance 76-2T and 76-4T motorhomes, along with a selection of the existing models, will be on display for the first time on stand 25 (Hall 19) at the forthcoming Caravan & Motorhome Show 2018 from Tuesday 16th – Sunday 21st October.
Please visit www.baileyofbristol.co.uk

 for more information about the Bailey product ranges, to download a product brochure

and to find your nearest Bailey retailer. For the latest Bailey news please follow Bailey on either Facebook @Baileycaravansandmotorhomes, Twitter @BaileyofBristol or Instagram @BaileyofBristol.