New Customer Service Initiatives From Bailey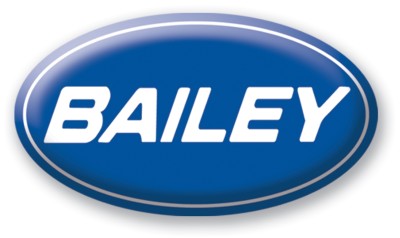 • Bailey implements new Customer Service initiatives to enhance owner satisfaction levels
• Strong performance in the latest independent satisfaction surveys suggest the company is on the right track but it is still looking to improve in this area
• New Training Programme in dedicated Training Centre and 'How-To' video library to enhance Retailer repair capabilities
• New 8-bay Service Centre commissioned and staffed by trained technicians to carry out complex repair work  
• New Rapid Response Vehicle to attend to vehicles in the field
Total customer satisfaction is top priority at Bailey of Bristol and this quality ethos extends to the aftercare service and comprehensive warranty cover which comes with every new Bailey leisure vehicle. In this way we not only ensure long-term customer peace of mind but also enhance the re-sale value of their investment.
Recognition that the company is on the right track in this regard has come with the receipt of Gold Awards for both New Caravans and New Motorhomes in the most recent Practical Caravan Magazine and Practical Motorhome Magazine Satisfaction Surveys – a result that shows collectively our customers are experiencing consistently high levels of enjoyment from their Bailey Leisure Vehicle irrespective of what it is and how much they initially paid for it.
In spite of this encouraging performance (with overall satisfaction ratings of 85% and 86% for caravans and motorhomes respectively) the company is very appreciative that more can be done to further improve customer satisfaction in the future and has been taking active steps to do so. Consequently in the unusual event that a customer experiences a problem with their caravan or motorhome the company is now in a much better position to support its Retailer Network to respond to any issues to minimise any possible inconvenience to the vehicle owner.
Central to this is a national Retailer Training Programme which will be hosted in a dedicated new in-house Training Centre over the coming months. The training courses cover a wide range of subjects for Retailer Service Technicians aimed at familiarising them with Bailey products and enhancing their ability to undertake the more common repairs. To provide additional guidance in this area Bailey has also produced a series of 'how to' videos which are available for Retailers to access and download from an on-line library.    
Should more complex vehicle repair be required, such as that caused by storm or road accident damage, Bailey has commissioned a new 8-bay Service Centre at South Liberty Lane staffed by a team of fully qualified Technicians to carry out this work. This facility is supplemented by a fully equipped Rapid Response vehicle which, where necessary, will attend to vehicles on Retailer premises, Storage facilities or even on Customer driveways.
Commenting on this new investment Managing Director Nick Howard said
"Customers are generally accepting that from time to time there may be issues with a product, particularly one as complicated as a caravan or motorhome. Naturally our goal is to prevent these problems from occurring in the first place but if they do occur then it is vital that we, in conjunction with our Retailer network and our Supplier partners, respond to them as quickly and efficiently as possible".
"We believe that these new customer service initiatives will allow us to do this more effectively as we look to enhance the overall enjoyment that our owners receive from their Bailey leisure vehicle" he added.