New Motorhome Overnight Parking Provision in South Devon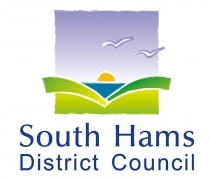 Following a study and consultation carried out earlier this year South Hams District Council have introduced overnight parking provision for self contained motorhomes and campervans at five car parks.
They state that overnight parking for self contained (on board toilets) motorhomes is permitted for any period between 6 p.m. to 9 a.m. at the following car parks for a maximum of two consecutive nights with no return within 48 hours:
Longmarsh, Totnes
Leonards Road, Ivybridge
Poundwell Meadow Overflow, Modbury
Park and Ride, Dartmouth
Cattlemarket, Kingsbridge
An Overnight Parking Map

 showing the locations has been provided by the Council, and of course we have details including Streetview links and GPS coordinates on our Motorhome Stopovers page.
To comply with fire regulations, motorhomes must ensure a minimum spacing of 6 metres is maintained between vehicles with no vehicle parked in-between.
While enjoying your stay, we do ask that you respect our code of conduct
Leave no trace in respect of rubbish - take home & recycle
Pick up dog poo
Careful and respectful parking
Do not overcrowd a site - retain 6 metre distance
Actively support the local economy
Payment of all required charges
Be respectful to local residents
The car park is provided as parking only.  External activity is prohibited and this includes:
Putting out chairs, tables and other items of furniture including awnings
Discharge of waste/foul water
No open fires/BBQs/open cooking
No generators
No caravans or trailers allowed or vehicles that are not self contained
Vehicles must not cause an obstruction to any other vehicle
Maximum stay two consecutive nights.  No return within 48 hours