Freeborn adds the Le Voyageur range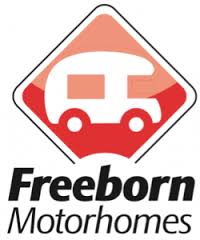 Freeborn Motorhomes has added the Le Voyageur range of A Class motorhomes to its line-up.
Le Voyageur is part of French-based Pilote Group – Pilote joined Auto-Trail, Devon Conversions, Elddis, Romahome, and Tribute at both Freeborn's dealerships in Southampton and Godalming two years ago this summer.
"Pilote has been a very good fit with the brands we already stocked and has impressed our customers," said Chris Healy, Freeborn Group sales director.
"It has had a warm reception both on-site and at motorhome shows so bringing Le Voyageur into our offering takes us to the next level with its A Class dual and tag axle models.
"The extensive standard equipment allied to an options list that allows truly bespoke creation of individual motorhomes will appeal to our customers, many of whom already enjoy boat and luxury car ownership."